Version 1.07 | Art Design Is Hard
---
Happy Holidays Everyone! Welcome to 1.07!
We aren't quite to full playable demo yet but we have made huge leaps in the last two weeks. I, personally, am very excited!
Feature Fest:

Redesigned and repackaged visual mechanics of Character Select page.
Redesigned cursor/gamepad transitional mechanics.
Added first of 4 characters to be available in the Demo.
Bugs Terminated:

Fixed bug that caused the game to crash upon entering Character Select.
Fixed bug that caused the cursor art to produce duplicates infinitely.
Fixed bug that caused gamepad cursor to not move after transitioning to the mouse.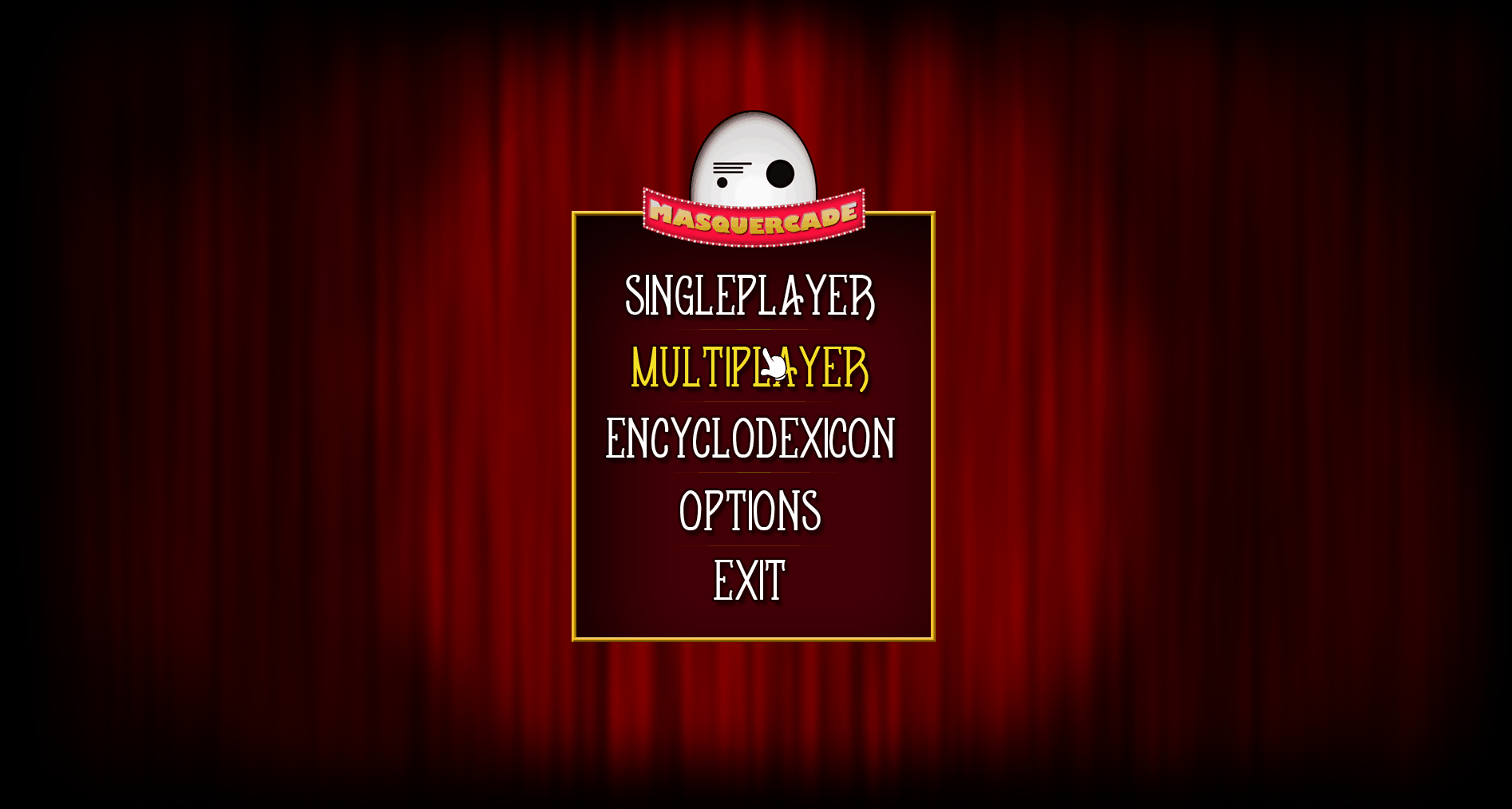 Files
Masquercade Alpha 1.07
16 MB
Dec 23, 2017